You can Download this handy Tool for Free!
It is every Internet Marketers Dream to have all Programs, Tools, Passwords and Other Information packed together in One Place!
With "Easy Organizer Plus" you can manage:
       *  Projects & Ideas
       *  Newsletters & Lists
       *  Websites Affiliate Programs
       *  Ad Campaigns Ads & Classifieds
       *  Banners
       *  Search Engines
       *  eBooks Articles
       *  Contacts
       *  and more…
See a screen shot below: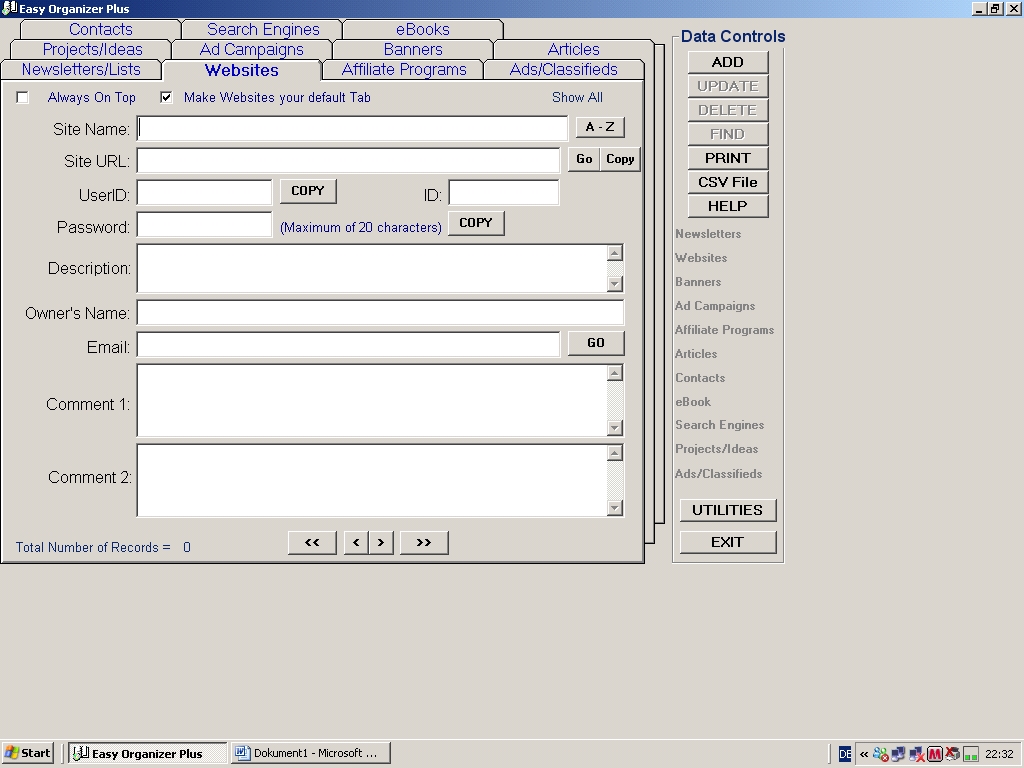 You can also Backup your Organizer, Copy and Print or Export your Files as CS.
What are you waiting for? Get it FREE now an become perfectly organized!